Texas de Brazil
Texas de Brazil is located on 1000 Woodward Ave, Suite 01B07A, Detroit, Michigan 48226.  If you've been to an all you can eat buffet, then you will love this place! Texas de Brazil is an all you can eat meat buffet!
Although, I have only been to this restaurant once, I have fallen in love with the environment of the place. It is a semi casual restaurant. I personally decided to dress more on the fancier side, due to me attending in the evening.
The restaurant was decorated very nicely! They had the tables decorated with pretty cool center pieces, and the waiters and waitresses all had on identical uniforms. When my friend and I checked in for our reservation, the woman at the check in section was extremely nice! She made eye contact and she was polite.
When we were seated, our waiter came over and introduced himself. He informed me about the salad bar on the other side of the restaurant. The salad bar had salad, pasta, bread, and deserts! Our waiter brought us mashed potatoes and fried bananas. Although, bananas are one of my favorite fruits, I have never tasted fried bananas before. The fried bananas had cinnamon sprinkled over it and it was cooked to perfection! The mashed potatoes had the right amount of garlic and butter on them, and it was very fulfilling.
Now, let's talk about the best part of the restaurant. The all you can eat buffet! This buffet is not your typical buffet where you stand in a line to get your food. There are many waiters who walk around with all kinds of meat on a stick serving you. They come around to each table and ask you if you would like a certain kind of meat. You would let them know if you would or would not want the kind of meat that is being presented to you. You would do this by turning your card over to green or red.
If your card was green, they would cut you off how much you wanted from the slab of meat. If your card was red, they would keep going pass your table. They had every steak you could think of, lamb, ribs, and beef.  I had lamb, all different kinds of steak, and some of their beef. Their meat was very tender! Every bite was like a blast of flavor. I tasted lime mixed with other seasonings, and I never knew it could taste so good!
For all what is offered, you cannot beat the price! Dinner cost is $44.99 per person and lunch cost is $24.99 person. You not only get exceptional service, but you get amazing food. Texas de Brazil exceeded my expectations. I highly recommend visiting this restaurant if you're within the Detroit area. I promise you will not be disappointed.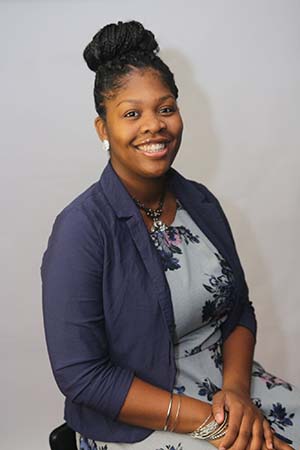 Chelsea was born on March 23, 1993 to two loving parents. She has five brothers and she is the only girl. Chelsea always had a passion for writing, speaking, and helping people. The only thing she was ever sure of was that she was going to become a best selling author one day and travel the world! In 2015, she graduated from Oakland University with a Bachelor of Arts degree in Communication. Chelsea wrote and published her first book in 2016 called Soft Spoken Words. Soft Spoken Words became an Amazon Best Seller in 2016 with over 20 plus copies sold within a week! She wrote and published her second book called, If These Walls Had Eyes: Life a story of Aubrey Johnson  this year. This book has been known to be a relatable and eye catching book! Writing and creating stories has always been her passion and it's how Chelsea makes sense of the world around her. When she is not writing, she finds time to travel and spend quality time with her family.