Bangkok Crossing
In the world of dining, there are so many options. If you want something that is fairly priced and satisfying, there are fewer options. So, my go to for a fair priced meal, that is also a scrumptious culinary delight, would be Thai. It is like a combination of Chinese and spice, that is sure to tantalize the taste buds like no other. If you don't like your food spicy, they have several options beginning from mild all the way to extra hot. I love the look, texture, smell and taste of Thai.
To be honest, I might have a slight obsession with Thai! I normally go to a Thai restaurant in Sterling Heights Michigan, however, I wanted to try a different location this weekend. My friend and I decided to have lunch at Bangkok Crossing, and they are located on 620 Woodward Avenue, Detroit, MI 48226. The restaurant is located between Congress and Campus Martius.
Bangkok Crossing has their restaurant set in a relaxing manor. The lights are dimmed and the tables are set facing one another throughout the entire place. Our waitress was very polite and never left our cups empty. If I had a question about anything on the menu, she made sure she explained herself well and made sure I understood what was being said.
I ordered a spring egg roll as an appetizer and "Drunken Noodle" for my meal. The spring roll came with two medium sized egg rolls. It had carrots, lettuce, salt and pepper in it. It came with a sweet sauce. The spring roll was amazing! It was the right amount of crisp and seasoning. I love spicy food and I ordered my dish to be medium spicy. My friend ordered her food to be mild plus spicy; she got drunken noodle as well. The waitress explained to us the difference between medium and mild plus spicy. "Mild plus was really spicy, but not extremely spicy. Medium spicy is spicy, but you won't need to drink a lot of water in between bites," she said.
The "Drunken Noodle" was amazing! It had green peppers, red peppers, broccoli, onions, chicken and onion sprouts. It was the perfect amount of spice and the noodles were cooked to perfection. Every bite was like tasting a blast of flavor. Although, I had the lunch proportion, I still had food left over.
Overall, my experience at Bangkok Crossing was great! My waitress was nice and she made sure we had everything we needed. The food was very delicious. The restaurant was relaxing and clean.
If you are ever in the mood for Thai, I highly recommend dinning in at Bangkok Crossing. I promise you will not be disappointed.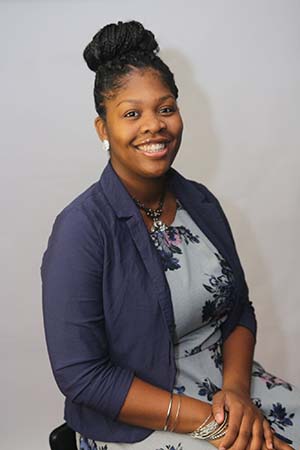 Chelsea was born on March 23, 1993 to two loving parents. She has five brothers and she is the only girl. Chelsea always had a passion for writing, speaking, and helping people. The only thing she was ever sure of was that she was going to become a best selling author one day and travel the world! In 2015, she graduated from Oakland University with a Bachelor of Arts degree in Communication. Chelsea wrote and published her first book in 2016 called Soft Spoken Words. Soft Spoken Words became an Amazon Best Seller in 2016 with over 20 plus copies sold within a week! She wrote and published her second book called, If These Walls Had Eyes: Life a story of Aubrey Johnson  this year. This book has been known to be a relatable and eye catching book! Writing and creating stories has always been her passion and it's how Chelsea makes sense of the world around her. When she is not writing, she finds time to travel and spend quality time with her family.