Buffalo Wild Wings
I am pretty sure everyone has been to Buffalo Wild Wings at some point in their life. Bdubs is one of my favorite places to go, especially on a Monday or Thursday. You get 50 percent off boneless wings or bone in wings. I decided to go to Bdubs this weekend. I went to the one located on 1218 Randolph Street, Detroit, MI 48226.
You are bound to wait about 30 minutes or more if you go to Bdubs downtown on a weekend. The environment was diverse and relaxing. The person who had greeted me was very polite. They had a smile on their face and they made sure to keep me informed about the wait. When I finally sat down, I already knew what I wanted.  I had twelve boneless wings, potato wedges, water, and a chocolate fudge sundae. I had honey barbecue on one half and mild on the other half. Honey barbecue and mild sauce mixed together will provide you with that sweet spicy taste. Your belly will thank you for the combination!
If you have not noticed, I am a potato fanatic! I love everything about them, from their texture to their taste. Bdubs have some of the best wedges around. Their potato wedges are always cooked to perfection! It always had the right amount of seasoning and crunch to it. I saved the best part for last, my chocolate sundae. I did not have whipped cream, due to them not having any. However, it did not taste any differently.
Overall, I enjoyed myself over the weekend and going to Buffalo Wild Wings. The wait staff was amazing, and they made me feel welcomed. I know Bdubs is in many places and if you are ever visiting Detroit, I recommend dinning in and having some great food.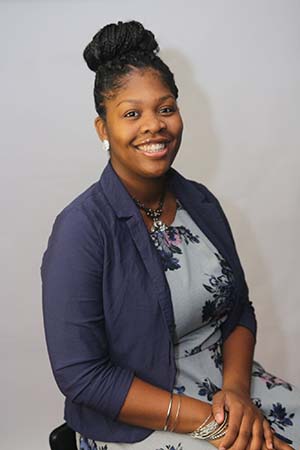 Chelsea was born on March 23, 1993 to two loving parents. She has five brothers and she is the only girl. Chelsea always had a passion for writing, speaking, and helping people. The only thing she was ever sure of was that she was going to become a best selling author one day and travel the world! In 2015, she graduated from Oakland University with a Bachelor of Arts degree in Communication. Chelsea wrote and published her first book in 2016 called Soft Spoken Words. Soft Spoken Words became an Amazon Best Seller in 2016 with over 20 plus copies sold within a week! She wrote and published her second book called, If These Walls Had Eyes: Life a story of Aubrey Johnson  this year. This book has been known to be a relatable and eye catching book! Writing and creating stories has always been her passion and it's how Chelsea makes sense of the world around her. When she is not writing, she finds time to travel and spend quality time with her family.