MGM Buffet
Going to a buffet is like going to food heaven! You have a lot of selections and you can never leave the restaurant hungry. I went to MGM buffet over the weekend. I am not a huge fan of the casino, but I like the scenery. If you enjoy going to the casino, then I suggest you go to MGM. MGM is located on 1777 3rd Ave, Detroit, MI 48226. Their buffet is around the corner from the cafeteria. Typically, there is a long line on the weekend; with everyone enjoying the casino, they get hungry. You can use the points you've earned from playing in the casino to get food or you can pay cash.
Now, let's talk about the buffet! When I went over the weekend, they had an amazing selection. My favorite food is pot-roast and they had that. They had: fried fish, mashed potatoes, meatloaf, steak, vegetables, different variety of deserts, fried and baked chicken, and dinner rolls.
I tried just about everything that was there. Their food was delicious! The roast was tender and tasteful. Although, I am a huge fan of good customer service, MGM did not have a wait staff. The waiter we had only provided us with our beverages and cleaned our table. In all honesty, I enjoyed getting up and preparing my own plate. I liked the idea of not having to wait while starving for my food to come. The waiter was nice though. He made sure he smiled, and we had something to drink. The restaurant was clean, and the environment was relaxing. I found it funny at times to watch the kids in the restaurant fill their plates with as much sweets as the plate could hold. It was as if they were in desert heaven.
Overall, I enjoyed eating at MGM. I believe it would be a great place to go after you have played in the casino for a bit. You can never beat a place where you can have a good time and eat delicious food.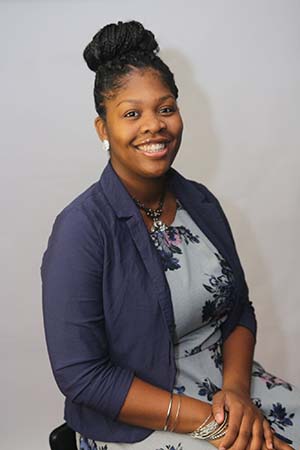 Chelsea was born on March 23, 1993 to two loving parents. She has five brothers and she is the only girl. Chelsea always had a passion for writing, speaking, and helping people. The only thing she was ever sure of was that she was going to become a best selling author one day and travel the world! In 2015, she graduated from Oakland University with a Bachelor of Arts degree in Communication. Chelsea wrote and published her first book in 2016 called Soft Spoken Words. Soft Spoken Words became an Amazon Best Seller in 2016 with over 20 plus copies sold within a week! She wrote and published her second book called, If These Walls Had Eyes: Life a story of Aubrey Johnson  this year. This book has been known to be a relatable and eye catching book! Writing and creating stories has always been her passion and it's how Chelsea makes sense of the world around her. When she is not writing, she finds time to travel and spend quality time with her family.