Starters Bar & Grill
I decided to go to Starters Bar & Grill this weekend. Starters is located at 4501 Woodward Ave Ste.108, Detroit, MI 48201. To be exact, they are located Midtown Detroit. They have multiple locations around the Michigander area and it is a great place to dine for the weekend.
As you already know, I am a lover of food! I have many favorite foods, however, there is nothing like chicken that is cooked to perfection. I had their chicken wing dinner with loaded mashed potatoes; hold the bacon and broccoli. Have you ever had golden brown chicken that was crispy? Well, I had exactly that on Saturday. Every bite was a blast of chicken heaven! The loaded mashed potatoes had the right amount of butter and garlic in them. I had cheese and sour cream to top of the potatoes. The broccoli was the right amount of softness and flavor. Of course, I am trying to watch my calorie intake, so I had lemon water.
If you go to Starters Bar & Grill on a Saturday, be prepared to wait for a table. With the restaurant being as popular as they are, they are crowed on the weekend. They are not only a place where you can get great food, they have a bar as well. Hint, the name of the restaurant. Although, you wait about 30 minutes or so to be seated, their wait staff is amazing. They are very polite and respectful. When I checked in on my table to see how long the wait would be, the lady politely told me how many minutes I had left. When I finally sat down, my waitress made sure I had everything I needed.
Overall, if you are looking for a place to eat great food and have nice drinks, I recommend this place. The environment will leave you having a happy and pleasant Saturday.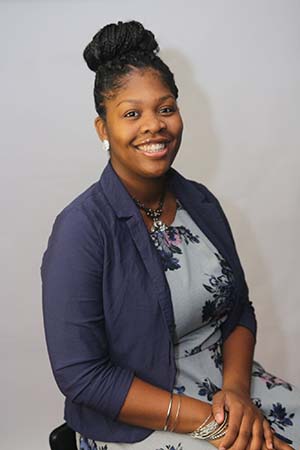 Chelsea was born on March 23, 1993 to two loving parents. She has five brothers and she is the only girl. Chelsea always had a passion for writing, speaking, and helping people. The only thing she was ever sure of was that she was going to become a best selling author one day and travel the world! In 2015, she graduated from Oakland University with a Bachelor of Arts degree in Communication. Chelsea wrote and published her first book in 2016 called Soft Spoken Words. Soft Spoken Words became an Amazon Best Seller in 2016 with over 20 plus copies sold within a week! She wrote and published her second book called, If These Walls Had Eyes: Life a story of Aubrey Johnson  this year. This book has been known to be a relatable and eye catching book! Writing and creating stories has always been her passion and it's how Chelsea makes sense of the world around her. When she is not writing, she finds time to travel and spend quality time with her family.